1
« on: September 08, 2017, 05:57:11 PM »
Los Angeles is cooler and considerably drier than the regions where pineapples normally grow. Mine grow, but they don't get very big (the plant or the fruits), and they take a long time to fruit (2.5 - 3 years). I'd been growing them in terra cotta pots, filled nearly to the rim with soil.
A friend suggested that I use black plastic pots, filled only halfway with soil. His theory goes as follows: the black plastic collects heat and creates a "humidity well" near the base of the plant, which keeps it happy. Pineapples are allegedly shallow-rooted (despite my
photographic evidence to the contrary
!), so having a half-filled pot doesn't hurt them.
I decided to try this, so I took 4 propagules of approximately equal size from Kona Sugarloaf plants, and I put two of them in half-filled black plastic and two of them in filled terra cotta. Here's a size comparison, with one cu ft of soil in each: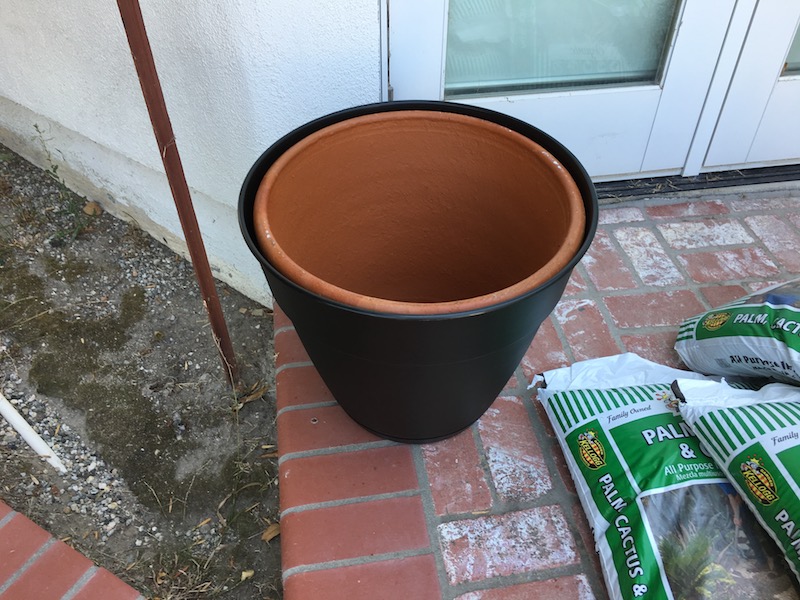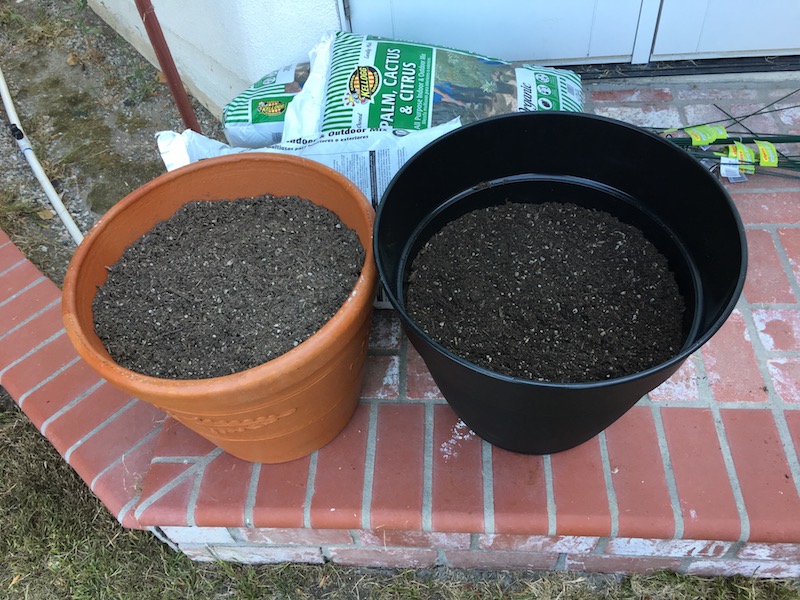 And here are 2 of the 4 propagules, planted. I added more soil to the terra cotta pots to top them up: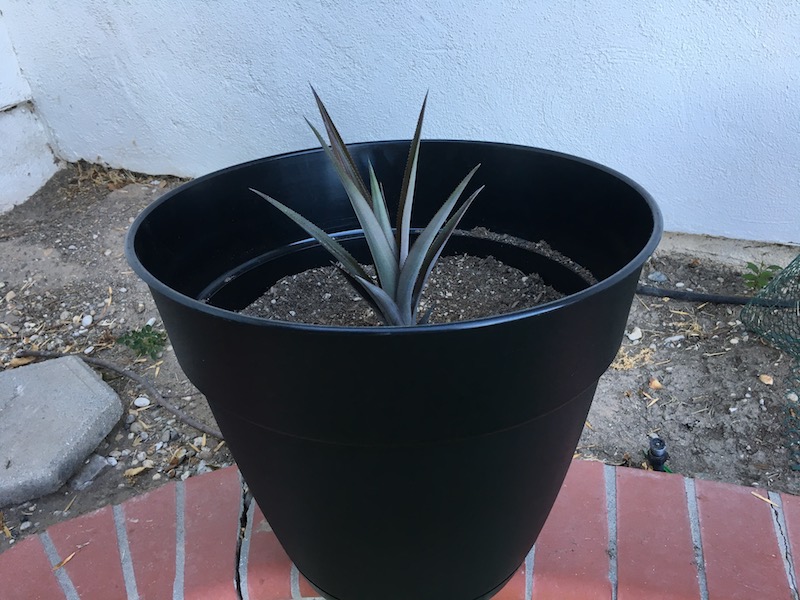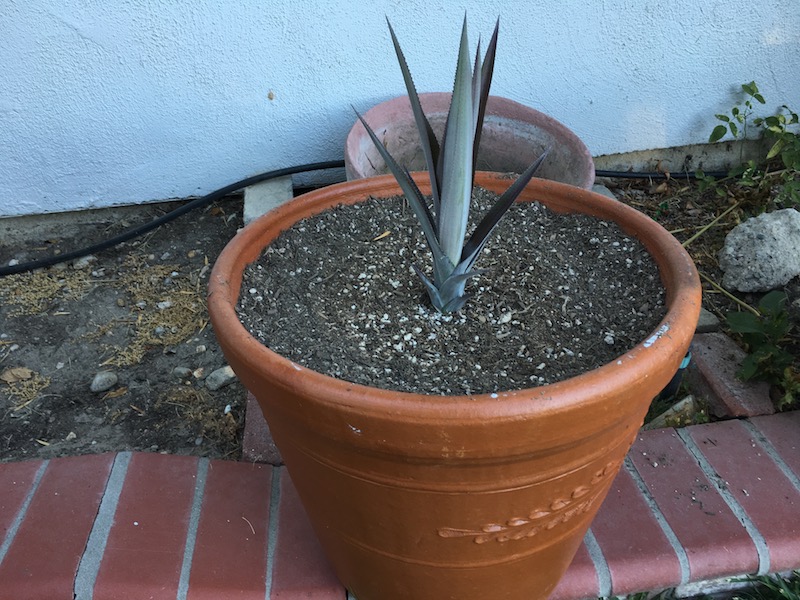 All 4 plants are on a timered watering system with a fertilizer injector and Spot Spitter waterers. Check back in 2 years to see how this goes!