1
« Last post by zephian on Today at 05:50:25 PM »
Just wanted to post a few pictures of my newest addiction. Mostly fueled by Mike's low price seeds! (Thanks Mike)
Had a bit of a learning curve with some seeds so far, and not all are doing well, but it's a work in progress.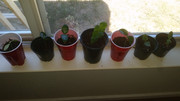 Zills black suriname in the middle, rest are sapodillas. (Silas, Makok, hasya)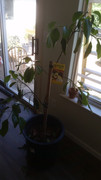 My only avocado tree that bounced back after over watering (Hass)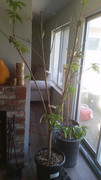 4-in-1 cherry. struggling a bit. Lost all green foliage on a graft recently.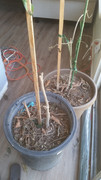 Dead-ish avocados. some suckers from root ball. Will see how these do before tearing them out. (Lamb-Hass and holiday)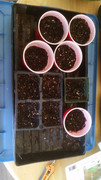 Y. Grumichama, pitomba, pitangatuba and peanut butter fruit (and my last sapodilla still emerging)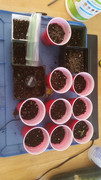 Same as last but also some muntingia calabura. I had alot of tip burn and started using water that's been sitting out for a while instead of straight from the tap, appears to be helping.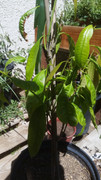 Manilla Mango
And pruning advice on this? I lopped about 1 ft off when I got it and it's growing weird now. [Same Manilla]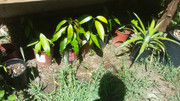 Baby mangos from seed. Manilla, Nam Dac Mai, tommy atkins? (From the grocery store)
Goji Berry. Not sure I like these too much. Reminds me too much of a tomato.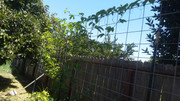 Passion fruit (Red) Finally taking off and growing. Should be flowering soon but not expecting fruit (first year)
Constructive criticism welcome. Like I said, I'm new to this so will take any advice.
I lost alot of seeds (Including all my cherries of the rio:( ) but I now have them on a heat mat and in upside down plastic totes. Humidity is now kept around 70% and I'm noticing much better growth on some seedlings, though my camera doesn't show alot of it!