1
« on: January 15, 2019, 10:25:20 AM »
Only our pickering is starting to show some blooms and very few at that. Fairchild zero. Honey Kiss zero (but hopeful since later season), PPK zero, Cocunt cream zero.



Patience.

I am not the right person to be saying this considering a checked out my trees sometime twice a day looking for a sign. Interesting thins is the Mallika and Keith that I hardly looked at now have most flowers on them. The other trees clearly are showing sign with swollen buds, a rouge young graft that flowered etc. It has been a strange year but it appears that things are beginning to flower so hang in there, you could be posting an update singing a different tune this time next week.

Yes still very early!!
Hereís some of the recently planted trees that are already flowering despite only being planted about a week before Thanksgiving-
(A lot of others have had swollen buds & just havenít emerged especially for lack of rain/water.)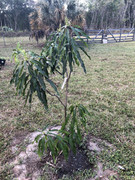 (Florigon grafted w/ Rapoza)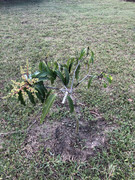 (Venus grafted w/ Glenn)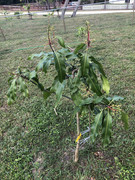 (Phoenix)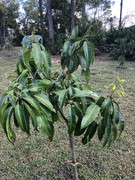 (Carrie)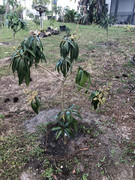 (Hatcher)