1
« on: February 23, 2018, 06:28:43 PM »
HARVESTING IN THE NEXT DAYSORDER NOWCHERRY OF JOINVILLE - Eugenia candolleana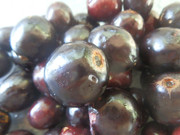 Giant and delicious sweet fruits. 10 seeds USD 20
PINK NANCE - MURICI DO CERRADO Byrsonima coccolobifolia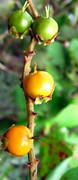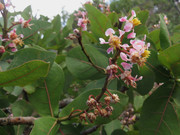 20 seeds USD 15
POTATO TREE - FRUTA DO LOBO DOCE Solanum grandiflorum
30 seeds USD 15
READY TO SEND...GENIPAPO - Genipa americana
25 seeds USD 15
GIANT CANDLE FRUITS - Parmetiera cerefira
I never see something like this. Over Half meter huge fruits!!
25 seeds U$ 19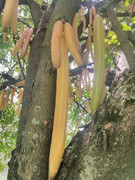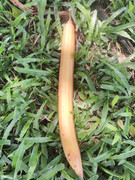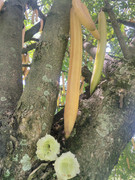 FRUTA DO LOBO - WOLF´S FRUIT - Solanum lycocarpum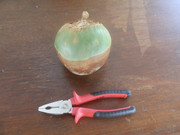 50 seeds USD 20 - Germination 50-60%
Available in a few days.QUIXABEIRA - SAPOTIABA - Syderoxylon obtusifolium
Sapotaceae. Harvesting today. Rare. DELICIOUS FRUIT.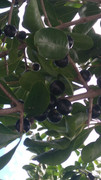 10 seeds USD 20
LAST WEEK
MARGARITARIA - Margaritaria nobilis
Not an edible fruit, but a BOTANICAL WONDER. The fruit is a bright iridescent blue color, resulting from a complex surface structure which interferes with light waves.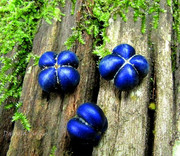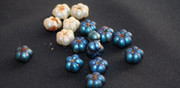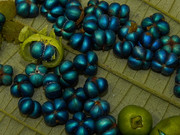 10 seeds USD 18 ASK FOR BULK QUANTITIES
THIN LEAVES GUAVA - Psidium striatulum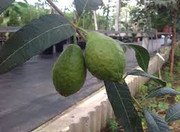 20 seeds USD 20 ASK FOR BULK QUANTITIES
GUABIROSA RUGOSA - Campomanesia schlechtendaliana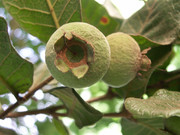 20 seeds USD 30 ASK FOR BULL QUANTITIES
BRAZIL ROSEWOOD - Dalbergia nigra
Not edible fruit, but Dalbergia nigra produces a very hard and heavy wood, characteristically varied in color from brick red through various shades of brown (medium to nearly black). Pieces that feature veins of black coloration called spider webbing or landscape grain are especially prized. Brazilian rosewood has a distinctive floral fragrance—reminiscent of roses with a distinctive sweetness—and strongest in old growth wood. Another distinguishing feature is its outstanding resonance. An evenly cut piece that is tapped emits a bright metallic ring that sustains. This property, combined with its beauty, has made Brazilian rosewood a favorite of musical instrument makers for centuries.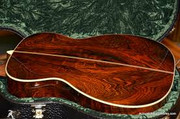 20 seeds USD 15 ASK FOR BULL QUANTITIES
PURPLE IPÊ - Tabebuia impetiginosa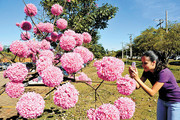 20 seeds USD 12 ASK FOR BULL QUANTITIES

WEEPING MULBERRY Morus nigra v. pendula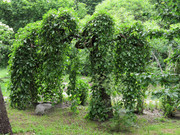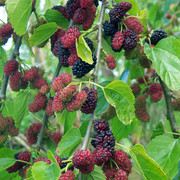 20 seeds USD 12 ASK FOR BULL QUANTITIES
CANELA DE VELHO - Miconia albiucans - Edible fruits. Miracle medicinal plant!
Ornamental shrub with edible fruits (Melastomatoceae family), but cultivated because it is one of the most important medicinal plants in Brazil. Anti-inflammatory – used for arthritic conditions, to reduce pain and inflammation of the joints.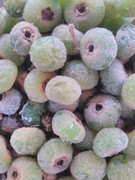 20 seeds USD 20 ASK FOR BULK QUANTITIES
BLACKBERRY JAM FRUIT
(Large fruiting type)
Randia formosa/i], 20 seeds x 10 USD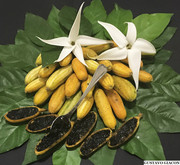 CASSABANANA BROWN SKIN, Sicana odorifera, 20 seeds X 10 USD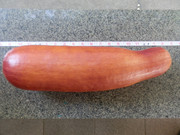 CASSABANANA BLACK SKIN, Sicana odorifera, 20 seeds X 10 USD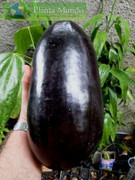 CRAMBERRY HIBISCUS Hibiscus acetosella/i] 20 seeds x 10 USD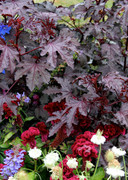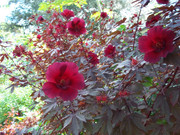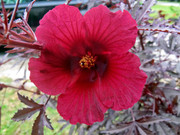 ORANGE FLESH GUAVA, Psidium guajava, 20 seeds x 5 USD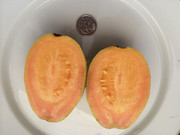 SWEET PASSION FRUIT Passiflora alata 25 seeds x 5 USD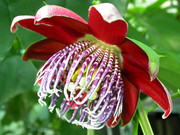 WHITE MULBERRY, Morus alba, very sweet and productive tree, 20 seeds x 5 USD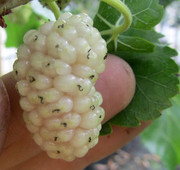 GIANT SOURSOP (UP TO 15 KG) Annona muricata cv "morata" 10 seeds x 25 USD *****ASK FOR BULK PRICES*********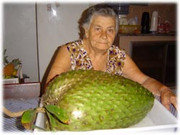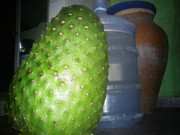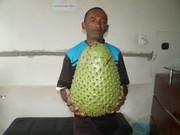 VERY IMPORTANT, PLEASE READ CAREFULLY BEFORE YOU DECIDE TO BUY !!!

* PLEASE NOTE THAT ORDERING SEEDS YOUR AGREE THAT MY RESPONSIBILITY ENDS WHEN THE PACKAGE IS POSTED AND THE TRACKING NUMBER IS INFORMED. I AM NOT RESPONSIBLE IF A PACKAGE IS SEIZED BY CUSTOMS IN ANY COUNTRY, AND NO REFUND WILL BE ISSUED. If a package is returned I will be happy to resend at no extra cost by regular mail or by registered mail with a new payment of postage.
[/size