1
« on: June 20, 2018, 07:21:14 PM »
I have noticed that my young subtropicals planted around castor bean plants seem to do better than the others planted around my other shade helper trees, namely moringa and guavas. Their large leaves feel cool to the touch, almost like they've been stuck in a refrigerator.
So, I got out my temp gun and gauged the temperature of leaves of various trees within a 10 foot radius. Here are the results
Banana 107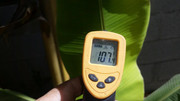 Guava 108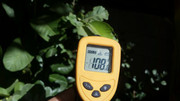 Feijoa 111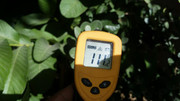 Castor bean 83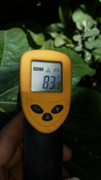 Does anyone else notice their cold leaves creating a very nice microclimate for their young tropical trees? Too bad the plant itself is butt ugly.