1
« on: November 20, 2020, 09:34:15 PM »
This morning while checking out what is around the parks and streets and monitoring where things are at some fruit were collected. othing special was seen.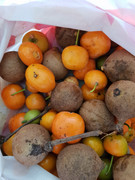 Some G.dulcis and achachairus were around and look alright.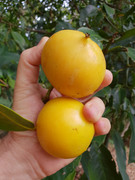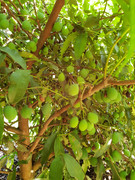 A roadside Garcinia caught my eye and it was unlike he dulcis and xanthochymus trees I had been looking at an hour earlier. It had big leaves that really hung down.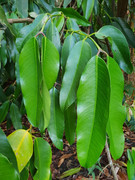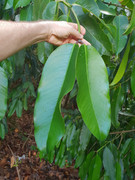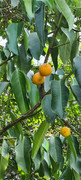 And fruit also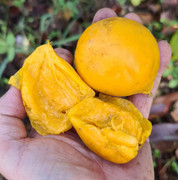 Wow these fruit are really good and better than other dulcis I have tried being sweet and peach like.This is how dulcis got its name the elusive truly sweet dulcis. A lucky find from a seeds out a car window maybe 30 years ago.It wasn't planted and is competing with native trees for sun and space.