1
« on: July 27, 2019, 06:27:56 PM »
Beginner questions again...
I bought this 3 gal mai 3 jackfruit from Excalibur about 2 months ago.
It looked really healthy, lots of leaves.
Now it looks like it is going to die like my previous mai 1 tree.
It started losing leaves probably 1-2 weeks after planting.
I was away this really rainy week and this is what I found after I arrived: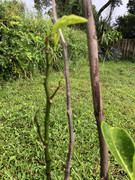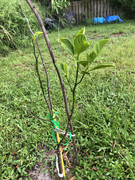 Is it fungus or mold?
Is there any chance for this tree? What should I do?
Jackfruit is my favourite tropical fruit and it looks like I am failing all the time growing it.
Thank you for all advice!