1
« on: December 09, 2019, 02:47:00 PM »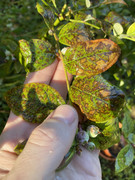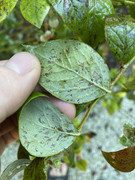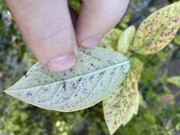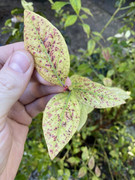 Could any blueberry growers confirm if this is something bad? Iíve had little issue with the plants other than chlorosis which Iíve been treating with soil acidifiers and chelated iron.
The plants shown here are uncovered and were hit by a pretty bad hail storm recently that dented or damaged most of my plants, including a bunch of succulents. There seems to be no spores or yellowing on the bottom of leaves, and leaves that are under others donít have this look to them.
Should I be worried? The plants never defoliate at my house cause it never freezes.