1
« on: April 26, 2018, 09:24:52 PM »
Kunenbo ( 九年母 ) translates from Japanese as "nine year mother" or "ninth century mother". The latter would make sense if the fruit had been imported from China and/or first gained prominence in Japan in the Ninth Century, and then later became the "mother" of several other important varieties. Four hundred years ago kunenbo used to be one of the most popular citrus fruit varieties in Japan, but it was later surpassed by unshiu mikan (Satsuma) , which actually came about from a hybrid between kishu and kunenbo. Satsuma probably inherits its cold hardiness and aroma from kunenbo. (Kishu is an excellent tasting mandarin as well and has loose skin that easily comes right off) Satsuma has a lot fewer seeds than kunenbo.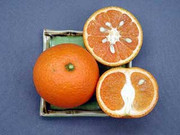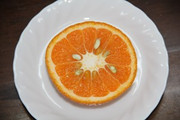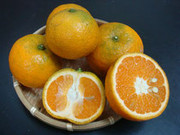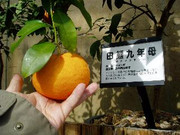 As you can see from the pictures, kunenbo (at least this particular variety of it) looks like a delicious fruit, the inside almost looks kind of tangelo or orange-like, and the fruits are definitely on the big side for a mandarin.
As far as flavor goes, one Japanese blog had this to say: "It seems to have a thick portion of skin and it has a scent of turpentine oil on the rind, but I do not particularly care about the scent of the oil, but on the contrary the mandarin fragrance and the fruit's taste of sour and sweetness is refreshing and what I thought it might be good for scenting it. Although there is taste and sweetness, there is also a moderate sour taste, which is very juicy and delicious."
https://hkankou.exblog.jp/14589984/