1
« on: January 21, 2019, 12:13:17 AM »
Triengen is Northwest of Lucerne, in Northern Switzerland
Thomasville Citrangequat on left, Keraji bushy one on right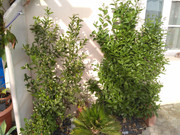 They are both up against a wall, and it looks like they can be covered during the Winter.
closer view of Thomasville Citrangequat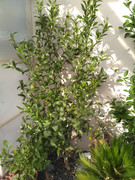 Yuzu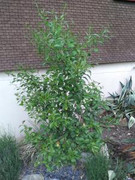 Swingle Citrumelo in Schaffhausen, Northern Switzerland, North of Zurich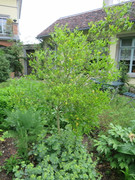 It was planted in the ground two and a half years before this picture was taken and had not been protected, relatively exposed. Suffered light leaf damage the second winter but recovered again very strong, but had not yet had flowers.
Ichang papeda in Erfstadt, just outside of Cologne, Germany (still zone 8a)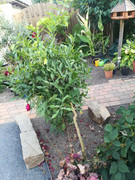 German language forum:
http://www.exotenundpalmen.de/t1228f5-quot-winterharte-quot-essbare-citrus.html
(I don't think hardy citrus normally grows well in these areas, but can if it's in an ideal or protected spot)