1
« on: July 09, 2018, 07:55:17 PM »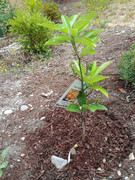 Bloomsweet grapefruit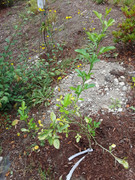 Duncan citrumelo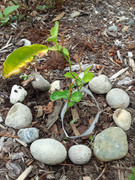 Keraji mandarin (small seedling)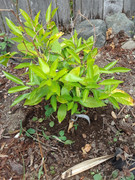 I was told this hybrid (on grafted rootstock) was originally grown from a seedling that was some sort of hybrid that included C. ichangensis and Minneola tangelo in its lineage. It's very probably a M.I.C.
I don't have all the info about this variety, but it's very likely the result of several select hybridizations by cold-hardy citrus grower enthusiasts over many many years, a real labor of love. I'm expecting it will have a good balance of cold hardiness to edibility.
I'm in zone 8a, but we have a long cool season that doesn't really begin warming up until late May. So the growing season for citrus is very short.
Just thought some of you might be interested in some unusual varieties of cold-hardy citrus growing in a part of the country people normally don't try to grow citrus. (Olympia, WA)
Right now it's humid, overcast, and warm, but it hasn't significantly rained for the last few weeks. Very low precipitation in the Summer.