1
« on: May 11, 2020, 10:35:30 PM »
After 3 years of reading on this forum (thanks!!) and trial and error learning with some of the easier plants, I have decided to try my hand at growing a Purple Mangosteen. I was lucky to find one of a good size and I have what seems to be the ideal location, a built in planter thatís 6x6.5x3.5 feet )~730 gallons) that is protected on the north, west, and south sides but still gets full sun all day (shade cloth will be used). See here: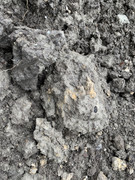 I wanted to ask about the soil since I know that this is important for mangosteen and I have one chance to get it right. The soil that itís in now (7 gal pot) is like a clay gravel. Itís dark and rich but when I water it goes right through it. See here: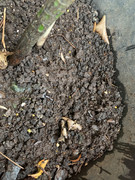 I read mangosteen likes clay soil and I found this (pic below) in an area of my yard (I know not good for pots but this is a large, bottomless planter) but when I put it in a pot it the water does not flow through and Iím concerned about lack of oxygen to the roots if I use this on the mix.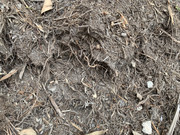 I have another option which is this same clay-like soil with mulched palm tree roots (pic below), which is much more free flowing when I put in a pot but Iím concerned that when the mulch breaks down it may not be so airy.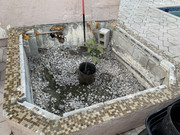 I have purchased 300 lbs of turface MVP to add to the soil mix so that it can maintain some porosity over the long term and was thinking of using this mix:
30% clay soil with mulched palm tree roots (las pic above)
30% turface mvp
30% composted manure
10% pro mix BX with a little bit of bio-char (learned from Roblack; thanks!!)
What do you guys think? Would this make a good long-term mix or are there better options?