1
« on: April 05, 2019, 03:18:02 AM »
IMPORTANT !!! MUST READ !!!
Foreign trade of seeds always have the risk .
For those friends who decided to purchase the seeds/buds/seedlings,
i will try my best in fast respond, perfectly packing and shipping process,
but i am
Not Responsible
if the goods conficated by the custom(including return) and etc ...
* How to order? *
~ Just send a message to me(write clearly where are u come from, seeds name and order quantity)
~ Then I will reply a Quotation for you.
~ If deal and the payment is make, the seeds will be arrange for shipping ASAP ...
* Courier services : Mostly with EMS(Express Mail Service), also using

register and ordinary mail

for some special request !!!
Superior Quality Exotic Fruits Seeds/Buds/Seedlings For Sale !!! (From Borneo)
(Price is excluding shipping cost !!!)
R191/Rambutan Anak Sekolah(Last 15 seeds from this season for only

USD20.00

with postage, open sale til

8 April !!! Sold Out !!!

)
(Nephelium lappaceum)


(Malaysia most famous registered commercial variety,supurior quality,big fruits,sweet tasty even semi ripe,flesh easily stripped off from seed abt 100%)


USD2.00/seed


USD1.50/seed(order 20 seeds and above)




USD1.00/seed(order 50 seeds and above)




USD0.75/seed(order 100 seeds and above)


Minimum Order : 5 seeds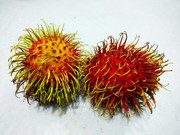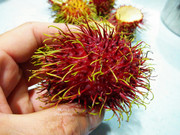 R156/Yellow Rambutan/黄毛丹(Last 12 seeds from this season for only

USD17.00

with postage, open sale til

8 April !!! Sold Out !!!

)
(Nephelium lappaceum)


(Malaysia famous registered commercial variety,big fruits,sweet tasty,flesh easily stripped off from seed abt 100%)


USD2.00/seed


USD1.50/seed(order 20 seeds and above)




USD1.00/seed(order 50 seeds and above)




USD0.75/seed(order 100 seeds and above)


Minimum Order : 5 seeds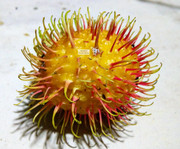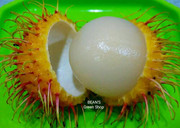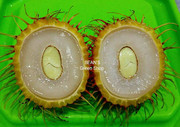 Duku/鲁古(

Fresh Seeds Available Now !!!

)
(Lansium domesticum var duku)


USD2.00/seed


USD1.00/seed
USD0.75/seed(50 seeds and above)
Minimum Order : 10 seeds


*A Set of 10 Seeds only for USD15.00 wt International Registed Tracking Mail Shipping*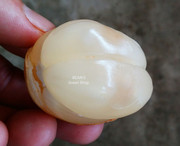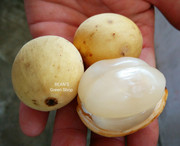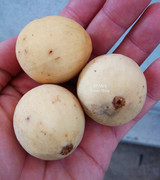 Cempedak "Nangcem" / Cempejack / CH17, Malaysia registered commercial variety (Fresh Seeds Available Now!!!)


(

"

Orange

" Big Flesh Medium Fruits Size between 3~8kg

)


(hybrid between Cempedak (Artocarpus integer) x Jackfruit (Artocarpus heterophyllus)
USD2.50/seed

(Available Now !!!)


USD2.00/seed
USD1.00/seed(20 seeds and above)
Minimum Order : 5 seeds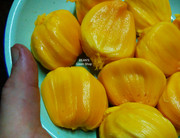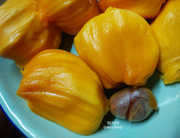 Email(BEAN'S Green Shop):
beanfoodcorner@gmail.com

WhatsApp:


+60145935476



Add my Facebook for more Update:
https://www.facebook.com/KwoHanSen/
https://www.facebook.com/groups/borneoagroworld/
https://www.facebook.com/groups/beansgreenshop/