1
« on: June 13, 2019, 05:50:59 AM »
Apologies for the noob question, but do the below leaves reflect boron toxicity or a magnesium deficiency? My trees are fertilized with Osmocote Plus, while alternating FoliagePro and Fish Emulsion. Towards the end of last summer, I stopped using FoliagePro and was only using FE. Now, Iím afraid Iíve experienced a nutrient lock out. Weíve had about 5 straight days of excessive rain, so theyíve gotten a good flush.
Note: my young grafted trees are still indoors, using the same water source (but were not fed FE) are all dark green.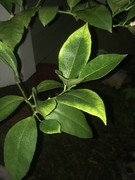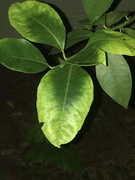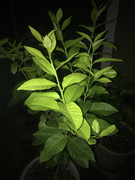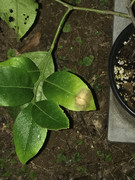 2nd Note: the third picture shows new growth on a tree that almost exclusively produces dark red shoots that purple out before turning green. This new growth has been entirely green from the start.
Thanks for your time and any/all advice is greatly appreciated 🙂