1
« on: October 03, 2020, 12:14:14 PM »
My mango season is usually late but this year in particular most mangoes are still green and hanging. Only cat Saigon, buttercream, orange sherbet and Pickering ripened around August and September. I would like to know if others have the same late ripening issues. Are you guys picking the fruits so the trees can grow a little before winter hits?
Sweet tarts are still green.
CAC is still green.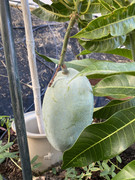 LZ still green.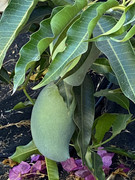 Peach cobblers still green.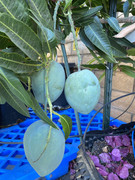 Maha flowering and fruiting again.