1
« on: July 14, 2018, 12:58:33 PM »
You are the yam King! Agree with above poster.

I too am into yams but haven't been able to source many varieties that are edible. Only have the D. alata purple type and D. opposita. Would love any you could share! I'm going to make a post shortly with a list of plants I have available. Maybe we could trade???

DG

Definitely! I'll have material available as soon as the vines die back, maybe somewhere around November - March.
I managed to contact the local Ag. Station in Corozal, where they apparently specialize in Yams. I'm not sure how many varieties they have, but they explicitly confirmed that they have several varieties of D. esculenta, as well as several each of D. alata, D. rotundata and D. trifida. They'll have stock ready later in the year as well, which I'll acquire and plant for next year. I'm gonna give them some of my bulbiferas, so they can evaluate the variety as well. If I give them a bulbil, they won't be able to give it a fair shot until the year after, but if I give them an in-ground tuber, they should get a mature productive vine in their first year. Hmm... I think I can spare a tuber.
Speaking of my bulbifera, I reviewed parts of TYATP (Tropical Yams and their Potential) again, and I'm fairly confident that my bulbifera is varietas "Sativa". Of the asian bulbiferas, there are four varieties: two small-bulbilled wild types (distinguished from each other by leaf shape), Suavior (which is characterized by prominent lenticels on large mature bulbils), and Sativa (which is characterized by smooth-skinned large mature bulbils). Mine only had noticeable lenticels during early development, but they always matured smooth. Incidentally, TYATP explicitly stated that the bulbiferas from India and South East Asia were both tastier and way more productive than the African bulbiferas (the ones I prefer to call latifolia, to distinguish them). It kinda makes me wonder why the African types appear to be more common among those growing bulbiferas. Also, they had a table with data collected from a large collection of different bulbifera cultivars (now defunct, curtesy of the USDA, to which it belonged), and their Sativa accession (from India, like my own) far outproduced all other cultivars, even other Asian types. The only one that produced more bulbils was a New Caledonian type, which thoroughly underproduced the in-ground tuber (unlike Sativa, which was a good producer of tubers). I'll post screenshots of the relevant pages: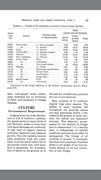 Another fact I recently learned from these documents is that D. hamiltonii (which I'm now trying to germinate) is a close relative (and probable ancestor) of D. alata. I didn't expect that, given its tolerance for cooler conditions than alata. Then there's the fact that some types of D. rotundata can be cropped twice in one year, which is something I'd like to try myself. Relevant pages here: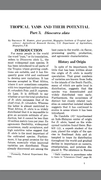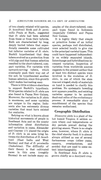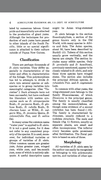 And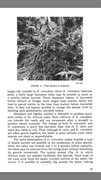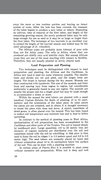 I'm quoting and posting all these screenshots, and it hadn't occurred to me to post the original documents, so here they are, in full downloadable PDF glory: Tropical Yams And Their Potential, Parts 1 - 6:
1.
D. esculenta
.
2.
D. bulbifera
.
3.
D. alata
.
4.
D. rotundata & cayennensis
.
5.
D. trifida
.
6.
Minor Dioscorea Yams
.