51
« on: January 07, 2017, 10:54:00 AM »
Well
this happened to me 3 years ago.
the weather report last week said we would get temps in the mid to upper 30s this weekend.
Then, yesterday, they revised it to 31.
OK, 31 stil isnt terrible, especially, since most of my plants have some kind of micro-climate
lots of mulch, and , also the fact that the sun should come out today
and warm things up right away, should be of comfort.
add to that, some matters keeping me quite busy
and that it rained continuously the last 2 days straight
i did little to nothing to protect my plants.
Last night i got another "revised" weather update to 29F for a low.
it was getting dark, and i had only time to bring in 2 plants and my seedlings
i just checked the weather service, saying it is CURRENTLY 27F.
which means it may well have been 25 or so a couple of hours ago.
jeexxx...
i just looked, and all my papaya leaves are frozen SOLID...
crinkle, crackle...
im used to that, all but the smaller seedlings should grow back.
cherimoya, guava, mango do not look affected, but, its early to tell.
last year we had just the very slightest frost, and my jackfruit lost leaves
but, it looked perfectly fine for a week before they dropped.
Mamey looks like it will probably lose its leaves
which isnt the end of the world, its happened before.
what im worried about is an eggfruit in a raised bed.
its been raining so much , everything is soaked.
im hoping the raised bed didnt expose the root-ball so that it froze ?
also a few guava and mango container seedlings
that are from 6 inches to 4ft... hoping the roots didnt freeze
glad i harvested the naners anyway...
Black Sapote and Dragonfruit
Black sapote will likely loose all its leaves. hopefully, not the tree.
Dragonfruit looks like some of the new growth was affected
but most, especially, the sections on the wall, seem OK...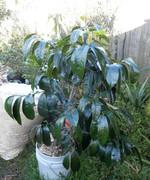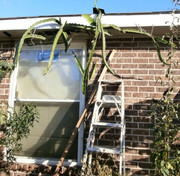 Eugenia Florida and some fig cuttings
E. Florida may have had the roots freeze... i hope not
i have 3 from seed like this.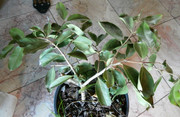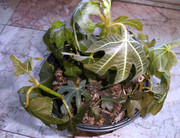 White Guava and Ice Cream Bean
Guava seems OK, may not even loose all the leaves.
ICB looks like a few leaves were frost bit. but, doesnt appear to be major damage.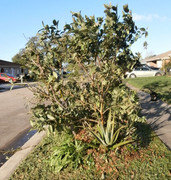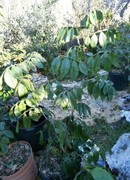 Mango's and Naranjilla
I think all my Mango are OK. 1 had some leaf damage
Hard to tell about the Naranjilla ? Not sure if these leaves will come back
or if the fruit was damaged... still havent tasted them, and they are not far from being ripe...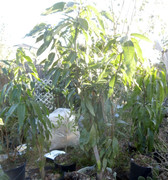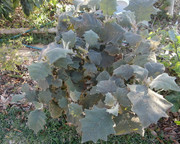 Papaya... probably leaf loss, maybe fruit loss and new growth.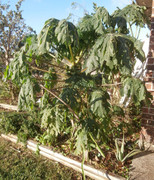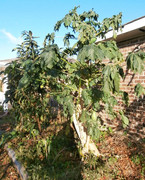 Poha /Cape Gooseberry and Starfruit
Poha leaves froze... had fruit on it, but hadnt ripened yet
damn, i wanted to taste them too...
Starfruit looks real shabby... probably will loose its leaves
and come back in Spring.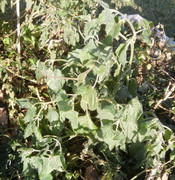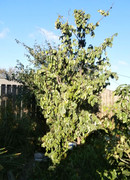 Surinam Cherry and Tomato
the cherry had just put out new growth and lost of flowers too.
the leaves dont appear badly damaged ??
Tomato... LOL... just the idea of growing tomato in New Orleans in January
well, i actually think the plant itself will come back, even if i loose some fruit and leaves.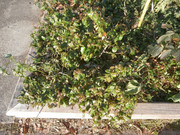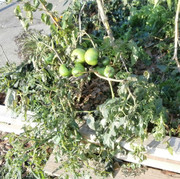 subir gif