1
« on: January 17, 2019, 02:59:43 PM »
Pictures taken just now, January 17
Yuzu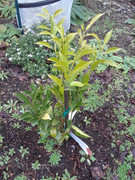 (Notice those little blooming white flowers in the background! It's the middle of Winter!)
Dunstan citrumelo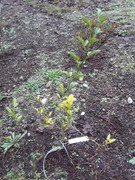 Arctic Frost mandarin (doesn't look like it's doing as well)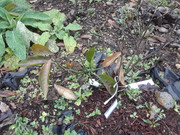 Satsuma mandarin
It had a frame cover over it but the winds broke apart the cover in early January and it's been exposed since then. No extremely cold frosts during this time, however.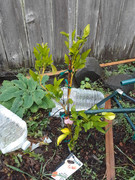 Here's the "MIC" hybrid,
leaves mostly all yellow, a few greenish-yellow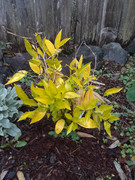 small Keraji seedling,
it has a little plastic cover over it but I took it off so you could see.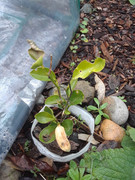 seems to be managing to survive in ground
Here are some non-citrus ones.
Hardy gardenia 'Crown Jewel'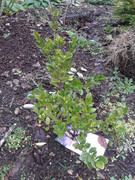 Yellow camellia hybrid
because it's a nitidissima cross it's not as hardy as normal camellias, but it seems to be doing okay so far.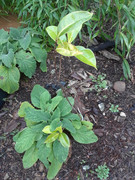 Those "weeds" surrounding it are actually foxgloves that had been popping up everywhere.
Note all the leaves are still green. The leaves on the bamboo are still green as well, and don't seem to have dropped. (That's not even something you'd see in the Tokyo region, strange)
Cork Oak,
these are said to only be hardy to zone 8 (or 9)
but it still has all its leaves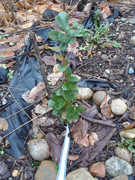 Most of the roses still have all of their leaves as well (at least the ones the deer didn't eat).
This is in Olympia, WA, middle of Winter. (very far north in latitude, by the way)
Compared to other parts on the East Coast it's more like an early cold Spring.
I don't think regular camellias can even survive outside of a greenhouse north of Virginia, and certainly not gardenias.
But last year here I saw several 12 foot tall camellia bushes blooming on New Years Day.