1
« on: March 25, 2023, 01:20:41 PM »
The prague in that picture is just the branch that I am holding with my finger, the rest of the plant is tai-tri. The scion shot straight up after grafting it, rootstock is vigorous.
My original plant came from Stan McKenzie. That one is grafted on poncirus, and I took a cutting from this one to graft to the tai-tri it looks like this:
Grew for 1 year: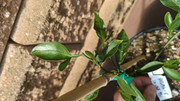 Then planted it in the ground: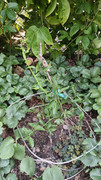 Here is another picture with leaves from the graft on the tai-tri, made many single leaves but some bifoliate on the top
outlined in red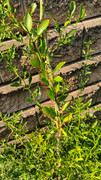 bifoliate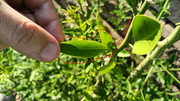 vnomonee,
Your plant looks very different from Prague that we have here in Europe.