1
« on: March 19, 2023, 03:19:05 PM »
After my citrus survived very good freezy February 2023,
March with nightfreezes and daysun stressed some
of my citrus more than I thought.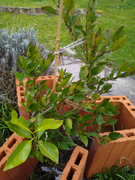 New Clemyuz22 graft on Poncirus and Citrumelo x Yuzu also now look very good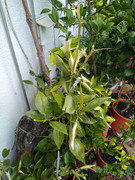 Ichangensis x sinensis looked very good, when I removed winter protection fleece end of February, now after a few weeks with nightfreezes and daysun it looks stressed, sun protection would have been necessary.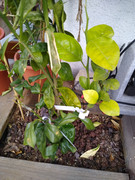 New grafts of Nippon Orangequat left and Keraji right on Sanford Curafora, looked also very healthy after removing of protection fleece. Now Nippon graft seems to be much damaged, Keraji only light damage.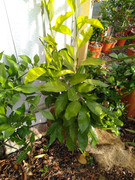 Satsuma Collot, which is planted near Ichangensis x Sinensis shows no damage of late night freezes.