1
« on: November 23, 2022, 03:20:57 PM »
Hey guys! We wanted to put on another big sale and giveaway for black friday/cyber monday. The sale will last 2 weeks, starting now and ending december 7th.
What we are giving away: 4 $50 off discount codes, and 1 $100 discount code for the website that will never expire!
To enter: 1 of the $50 off codes will go to one of our instagram followers. Follow us here if you have not already:
https://www.instagram.com/bellamytrees/
The other 4 codes will be given out by random to everyone who has partcipated in the sale. For every $10 you spend you will have one entry into the drawing for the codes. As an example, If you spend $30 on seeds/plants your name will be entered in 3 times for the drawing that will happen at the end of the sale.
Today, we have updated the site to include some plants and a couple new species of seed. During this two week period we are expecting several new packages of seeds to come in, as they do we will update the site with them and make a post. Also, during the two week period we will consistantly update the website with new plants every few days at great prices, just in time for the holidays. IF YOU WANT US TO HOLD OFF ON SHIPPING UNTIL CHRISTMAS (it is hard to hide live plants) we can hold them and ship them out to you the week before christmas so you can give them to a loved one as a present. Just shoot us an email with your order number and let us know you want it to held until christmas. You can submit and email here:
https://www.bellamytrees.com/support
During this two week sale, the ENTIRE website will be 25% off. It will automatically take the 25% off at checkout.
At the end of the sale Virginia Fruit grower will host the live drawing like last time, he has great content so be sure and watch his videos:
https://www.youtube.com/@VirginiaFruitGrower
If you have any questions please let us know, and I hope everyone has a happy and blessed thanksgiving!
https://www.bellamytrees.com/seeds
https://www.bellamytrees.com/plants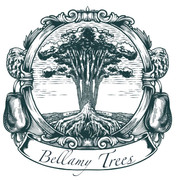 ___________________________________________________________________________________
New seeds available, Eugenia multicostata, Anonnas, Pouteria, CHECK IT OUT! Remember 25% OFF EVERYTHING!