1
« on: November 18, 2021, 10:49:43 PM »
I just cut back a old Fuyu persimmon tree of my neighbors tree so there are plenty of fresh cuttings to be used for grafting.
If you have any other variety of persimmon, then I would like to make a trade with you. These Fuyu trees produces hundreds (maybe 750) fruits per tree so if you have a tree that isn't fruiting then you should graft some branches with this Fuyu. Fruits are seedless, non-astringent, medium sweetness. Flesh is firm like an apple.
If you want to just buy the cuttings, then it will be $4 each plus $9.20 shipping cost (USPS priority mail).
Also have limited Hayakume persimmon cuttings.
Here's a few photos of the tree from previous years, and some with green fruits this year. The fruits are not that large, on the small side, maybe 2-3 inches in diameter, if you thin the fruits they will get just a little larger.
Send me a message if you're interested in a trade.
For lower 48 states, no newbies that have not been a forum member for at least 6 months.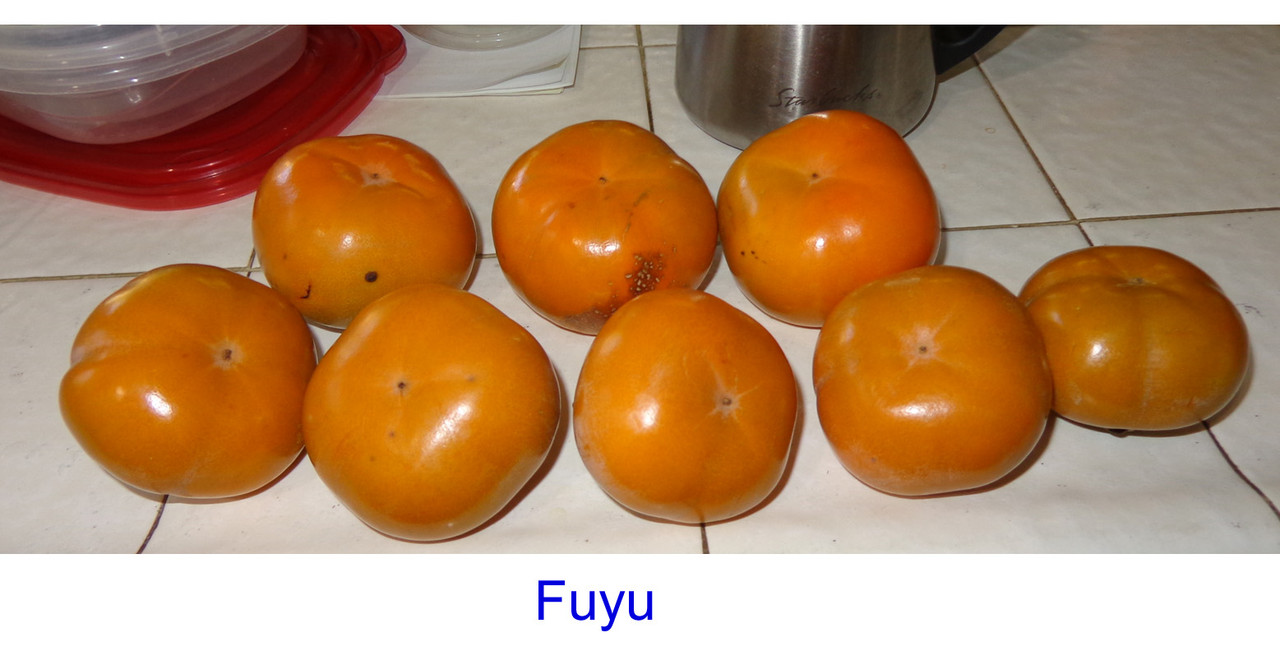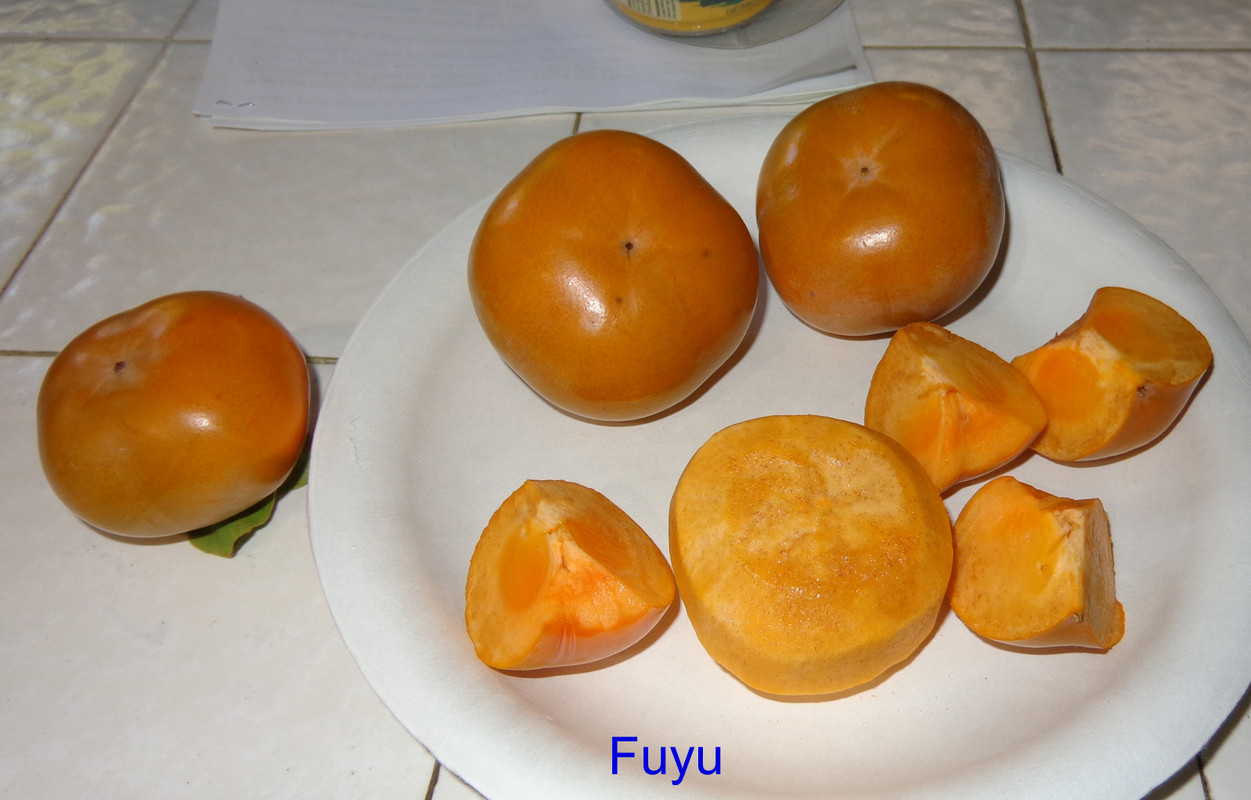 Here's the fruits on the tree a few years ago.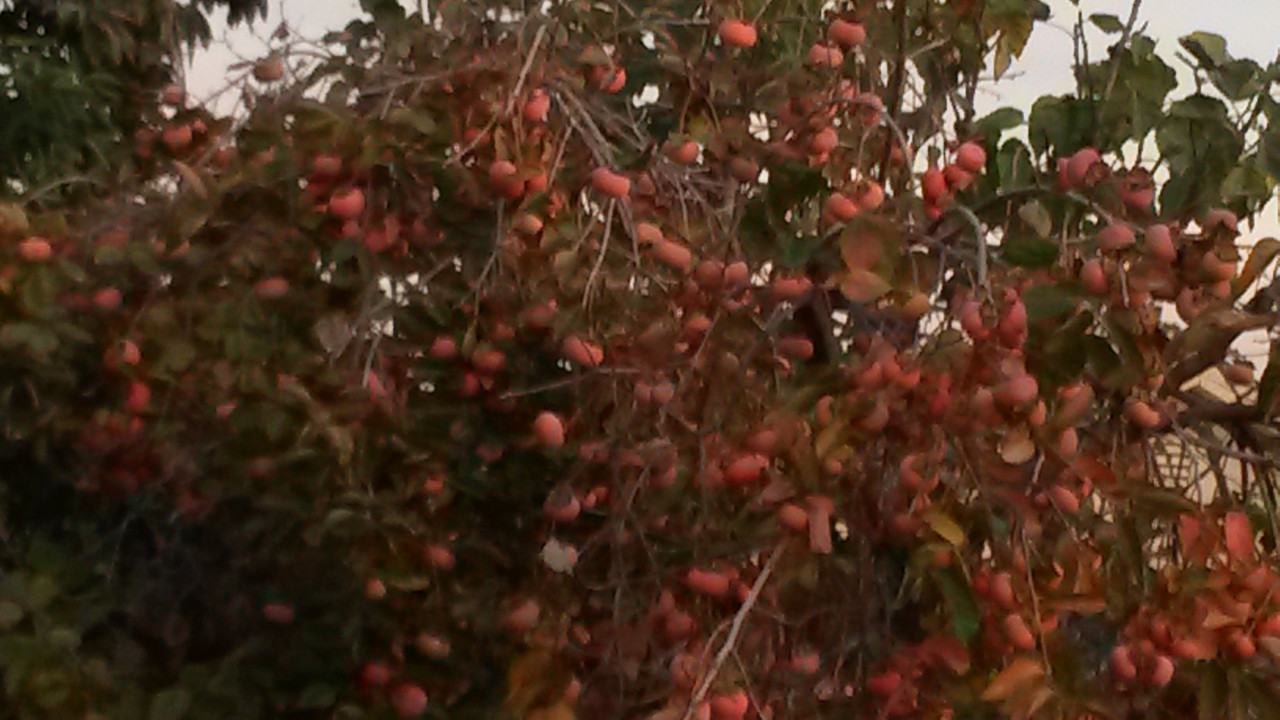 Here's the tree this year.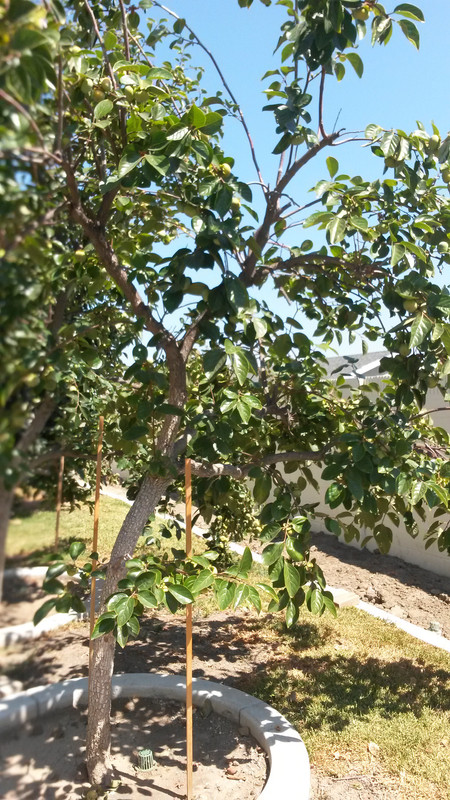 Here's some of the fruits that were removed/thinned out this year (200-300).