1
« on: June 05, 2023, 11:47:39 AM »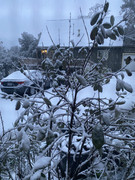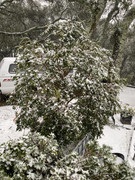 Just to add a little bit more to just how gnarly the winter was up here... Pineapple guava covered in snow and my sabara absolutely coated.
I think the consensus is we should do that again, but even bigger!
It would appear to me that my yard will be peaking fruit wise around late August (weekend of 26th?) so I'm going to try to make that happen if everyone is cool with it.